---
---
Package Сontents: 1 Disposable Device
Nicotine Concentrations: 5% salt nicotine by weight
Air Bar Diamond Disposable Vape Features:

Disposable Device
5% nicotine
1 Device per package
1.8mL of e-liquid
380mAh battery capacity
Not rechargeable
Air Bar Diamond Vape Flavors:
NEW FLAVOR - Strawberry Pineapple, Apricot Sorbet, Berries Punch, Fuji Splash, Peach Mango Watermelon, Strawberry Pina Colada, Strawberry Starfruit, Summer Blast
Mango: Unearth the deepest dimensions embodied by your senses as the slow burn of Air Bar Diamond's Mango embraces your senses. With your palate getting everything it deserves, you shall discover for yourself why sweetness is the sole bestowed of happiness upon an individual.
Pineapple Ice: It's all about the cool breeze on a hot summer day, and Air Bar Diamond Pineapple Ice won't leave you in the dust! Enjoy a sweet tropical twist with an icy freshness and improve your mood now! 
Banana Ice: Upgrade your sensual perception with the Air Bar Diamond Banana Ice. The sweet flavor of this potassium bearing fruit will leave your senses iced out, understanding the definition of true freshness for good.
Watermelon Ice: The epitome of summer vigor is contained within this impeccable crafted Air Bar Diamond Watermelon Ice, a gift from nature. Relish in flavors delivered straight to the tip of your senses, courtesy of the gods.
Blueberry Ice: Improve your vision on the true goodness of life, the Air Bar Diamond Blueberry Ice. And after you take your initial puff of this berry filled goodness, your senses will be transported into a hallway of mountainous freshness. 
Cherry Cola: Forget the drink, this savory flavor of Cherry Cola will impress your palate even more. Air Bar Diamond doesn't joke around with this product, for its effervescent sweet flavor will leave a lasting impression on your senses.
Mango Strawberry: Depend on the Air Bar Diamond Mango Strawberry for having to impress your senses. This extravagant goodness will leave a mixture of two popular, sweet smoothie ingredients on the tip of your taste buds per every inhalation. 
Strawberry Watermelon: Let the sweet essence of red fruits and berries embellish your taste buds. The Air Bar Diamond Strawberry Watermelon is good for treating the palate to its long deserved craving for dessert in all of the right ways. 
Banana Pineapple: What's better than mixing one tropical delight with another? The Air Bar Diamond Banana Pineapple shows off a sweet and tart delicatessen that proves that nothing is truly better.
Cool Mint: The traditional element of refreshment presents itself in the right portions herein. The deluxe Air Bar Diamond Cool Mint will reinvigorate your senses much in the same way that a climb to the top of Mount Everest will.
Peach: It's simple. The Air Bar Diamond Peach is a breeze of simple sweetness, crafted to deliver a ripe goodness that is a sin to pass up on.
Watermelon Candy: Worried about your glycemic index but still infatuated with candy? Allow your senses to settle in for a treat by the Air Bar Diamond Watermelon Candy, a gift from the heavens that blesses the palate with a sensation of revitalizing sweetness and flavorful candied punch in one magical potion. 
Grape Ice: Never settle for less, yet allow yourself to relish in simply the best. The Air Bar Diamond Grape Ice is like the jewel of disposables, a delicious combination of berry sweetness with an overshadowing element of freshness that bestows true bliss upon the palate.
Free Shipping on Orders $80+
We will use the 3rd party shipping company to deliver your vape!
Air Bar NEX 6500 Disposable Vape
View Now
Customer Reviews
Write a Review
Ask a Question
03/16/2023
Air bar diamond
Fast and easy service. My girl had a hard time finding the flavors she liked. Cameron on this site and found them with no issue and then some more. Will definitely be purchasing more
Anonymous

United States
03/09/2023
Anonymous

United States
02/09/2023
So yummy
My favorite flavor is this one & strawberry banana. There's a lot of great flavors, watermelon and pineapple I also like a lot but something about the banana is just so delicious! If I could give up breathing oxygen and replace it with Air Bar's banana flavored nicotine vapor, I literally would. I really appreciate Ziipstock for ensuring that legal adults are able to reduce harm to their health by switching from cigarettes to vapes, & having the freedom to choose whatever flavors we want. It makes it easier to give up smoking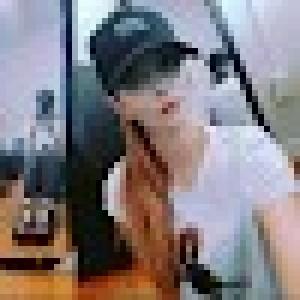 J
Julia

United States
02/08/2023
Wrong items shipped
I sent an email via the website that you guys shipped me all the same flavors when there was supposed to be one strawberry kiwi and I never got a response
Daniel C.

United States
02/03/2023
Anonymous

United States
02/02/2023
Nope
I love these vapes however with my last order, it got lost in transit. Getting customer service to refund me or resend the order is like pulling teeth and not to mention it's like emailing back and forth with a rude teenager. Two weeks now, no vapes. $80 down the drain
Dorie G.

United States
02/02/2023
NEVER RECEIVED ORDER
I never received my order.
Anonymous

United States
02/02/2023
Good
These items are great good flavor. The only downfall is sometimes it gets a burnt taste at the end.
Margaret M.

United States
01/10/2023
Coconut crème brûlée
Flavor is pretty good, but there's an artificial aftertaste
Martha J.

United States
---