---
---
Package Сontents: 1 Disposable Device
Nicotine Concentrations: 5% salt nicotine by weight
Disposable Vape Features:

Disposable Device
5% nicotine
1 Device per package
1.8mL of e-liquid
380mAh battery capacity
Not rechargeable
Air Bar Vape Flavors:
Blueberry Ice:Enjoy a delightfully delectable concoction made from freshly picked blueberries, created to satisfy your palate with a kick of freshness. Created with you in mind, each of these blends is medium bodied, made with 50mg of the finest SaltNic formula. 
Sour Apple: The great thing about the Sour Apple blend is that it delivers a satiating taste of the Granny Smith apples without overpowering the palate. Indulge in 50mg of nicotine, synthesized to render a medium bodied vaping essence from start to finish. 
Peach: Peach is a sweet, tenderhearted blend of saccharine, ripened peaches delivered right to your taste buds. Each blend is tastefully medium bodied.
O.M.G: Delight yourself in a combination of the ripest oranges, mangoes and grapefruits. Enjoy air bar max mild vaping session without worrying about overriding your senses!
Mango: The immersion in a sweet, tropical essence of the ripened mango is exactly what this blend provides. This tender blend will treat your senses with optimal gentleness.
Vape Watermelon Ice: Here, freshness is combined with a sweet essence of the watermelon in order to titillate your senses. This mild bodied blend is the best treatment for a sensitive palate.
Disposable Vape Lemonade: From start to finish, bring back a sweet and sour blend of Lemonade for a treat to your senses. It's gentle on the palate too, with strokes that treat the cravings right!
Air Bar Diamond Disposable Vape
View Now
Customer Reviews
Write a Review
Ask a Question
10/05/2021
Awesome
The product is the best! And it arrived super quickly.
Anonymous

United States
09/28/2021
Watermelon candy
This flavor taste different then the air bar diamond version. Its less sweet. Ordered two, one was a dud, emailed customer service and explained one doesn't work, received a refund within 5 MINUTES or less and a response back!!! I will definitely be ordering again, just going to stick to the air bar diamond preferably. Arrived sooner then expected. The best customer service I've ever received from ordering anything online. Thank you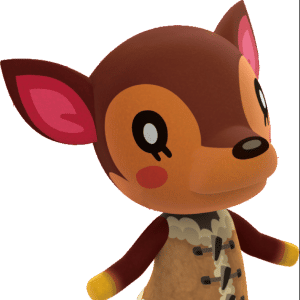 SD
Sarah D.

United States
09/28/2021
Flavor not expected
You get what you pay for bought them both flavor was horrible compared to the expected sweet taste I was expecting
Crysti S.

United States
09/07/2021
Nothing compares
Lychee ice by air bar is hands down my favorite disposable vape. Smooth inhale and excellent flavor! Will continue to buy for sure!
Anonymous

United States
09/02/2021
Lychee is my favorite
The Air Bar always works .Never have any problems
leslie b.

United States
---