---
---
R and M Tornado 8000 Vape: 
pre-filled with

 

16mL of e-liquid
5% nicotine concentration
Air Flow Control
1000mAh (rechargeable) battery capacity
8000 Puffs per 1 disposable device
Charging: Micro USB Charger

Mesh Coil Technology
Rick and Morty 8000 Tornado Recharge Flavors: Melon Ice | Honeydew Ice Cream | Red Apple Melon | Banana Ice | Blueberry Ice | Cool Mint | Grape Orange | Blue razz Ice | Strawberry Kiwi | Pina Colada | Peach Mango | Cherry Lychee | Strawberry Lemonade | Cotton Pear | Skittles Candy | Strawberry Watermelon | Gummy Bears | Sour Apple | Lush Ice | Pomegranate Ice
How many hits is an RandM Tornado 8000 Vape?
- Each RandM Tornado 8k Recharge Device features an estimated 8000 puffs
Just how big can disposable vapes get? The R&M 8000 has pushed the envelope pretty darn far. With a massive 16ml of ejuice, it holds more nic salts than 25 Juul pods. With a nic strength of 5 percent, there are satisfying puffs for days in each Tornado 8K. The 1000mAh battery is big enough for a refillable device and will help adult vapers extract every last drop of delicious eliquid.
Are R and M Tornado 8000 Vape Device safe?
- If you vape with the RandM Vape Tornado 8000 within limits, then it is safer than a cigarette

Can you recharge a R&M Tornado 8000?
- The RandM 8K Tornado Recharge Vape retains its original formatted size but now brings you the ability to recharge, effectively increasing the e-liquid capacity & the puff count!
Free Shipping on Orders $80+
We will use the 3rd party shipping company to deliver your vape!
Customer Reviews
Write a Review
Ask a Question
02/02/2023
Didn't work
The blueberry ice didn't work. I've reached out twice about this issue and no one has responded.
Erin P.

United States
01/08/2023
Anonymous

United States
11/21/2022
Only one (Honeydew Ice-cream) I will use!
If this one, Honeydews Ice Cream is EVER out I will be quite upset and devastated!!! It's the ONLY ONE I will use and will have nothing else to use lol!!! DONT STOP GETTING PLEASE LOL!!!!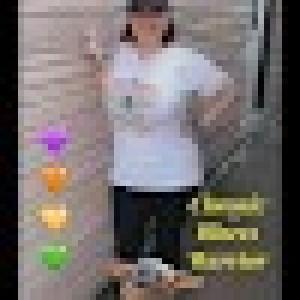 MR
My R.

United States
11/04/2022
Amazing flavor
These are by far my favorite vapes on the market, Huge Clouds Amazing flavor. Cool designs on the mod.
Dank

United States
09/21/2022
I really enjoy the flavors and also enjoy how long they last for how much I spend on them.
Anonymous

United States
09/02/2022
Half and half
These vapes are always half and half. Some of the r and ms work and the other half have no flavor at all it sucks they are my favorite
Anonymous

United States
08/18/2022
Bought and now confirmation email
So I placed an order this week and payment is pending. I have ordered many times from this website and when it's pending I get a confirmation email station when it will arrive. Also I paid for fast delivery on my last purchase and took 4 days to arrive.
Jimmy O.

United States
07/14/2022
Pretty solid, lasts long
These are good to last awhile, takes a USB-3 and needs to charge out the box for longest battery life. Doesn't get too bad when it burns, airflow adjusts to your liking. One of the best 8000 R&Ms.
Taleah

United States
07/11/2022
Amazing
So far they have been amazing. Flavor right up till the end.
Mario M.

United States
---